Turning Christmas on for Turning Point Families
Dec 22, 2016
The team at Cyan Sky proudly supports many different local nonprofit organizations serving our friends and neighbors here in the Lehigh Valley. Sharing our time, talents and dollars helps make our local communities better, stronger and safer. During this holiday season, we spread good cheer by adopting a local Turning Point family.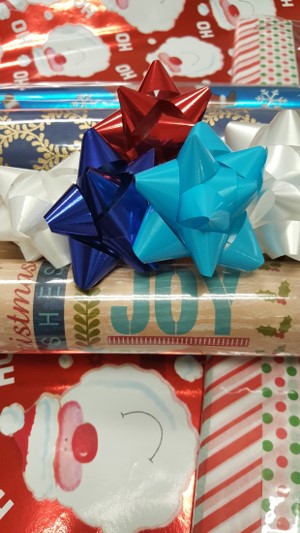 Turning Point of the Lehigh Valley is a nonprofit organization that provides a safe-haven for victims of abuse and their children. The Turning Point mission is to help eliminate domestic violence through empowerment, education and engagement. This important organization has been serving Lehigh and Northampton counties since 1976. Turning Point's programs include a 24-hour helpline, counseling, a safe house and prevention education. Their services touch nearly 4,000 people a year!
Joselyn and Deb had a great time shopping for thoughtful gifts for our adopted family. Our team donated paper and other shiny wrapping supplies. Christmas music filled the air as our thoughts turned to the family and we imagined the looks on their faces as they opened their presents. We hope that our gifts brought them much joy on Christmas morning.
If you have too many blessings to count, please consider sharing with a local organization that is near and dear to your heart. If you'd like to join us in supporting Turning Point, here's how:
Website: http://www.turningpointlv.org/
Phone: 610-797-0530